Time-lapse of my hair during the COVID-19 lockdown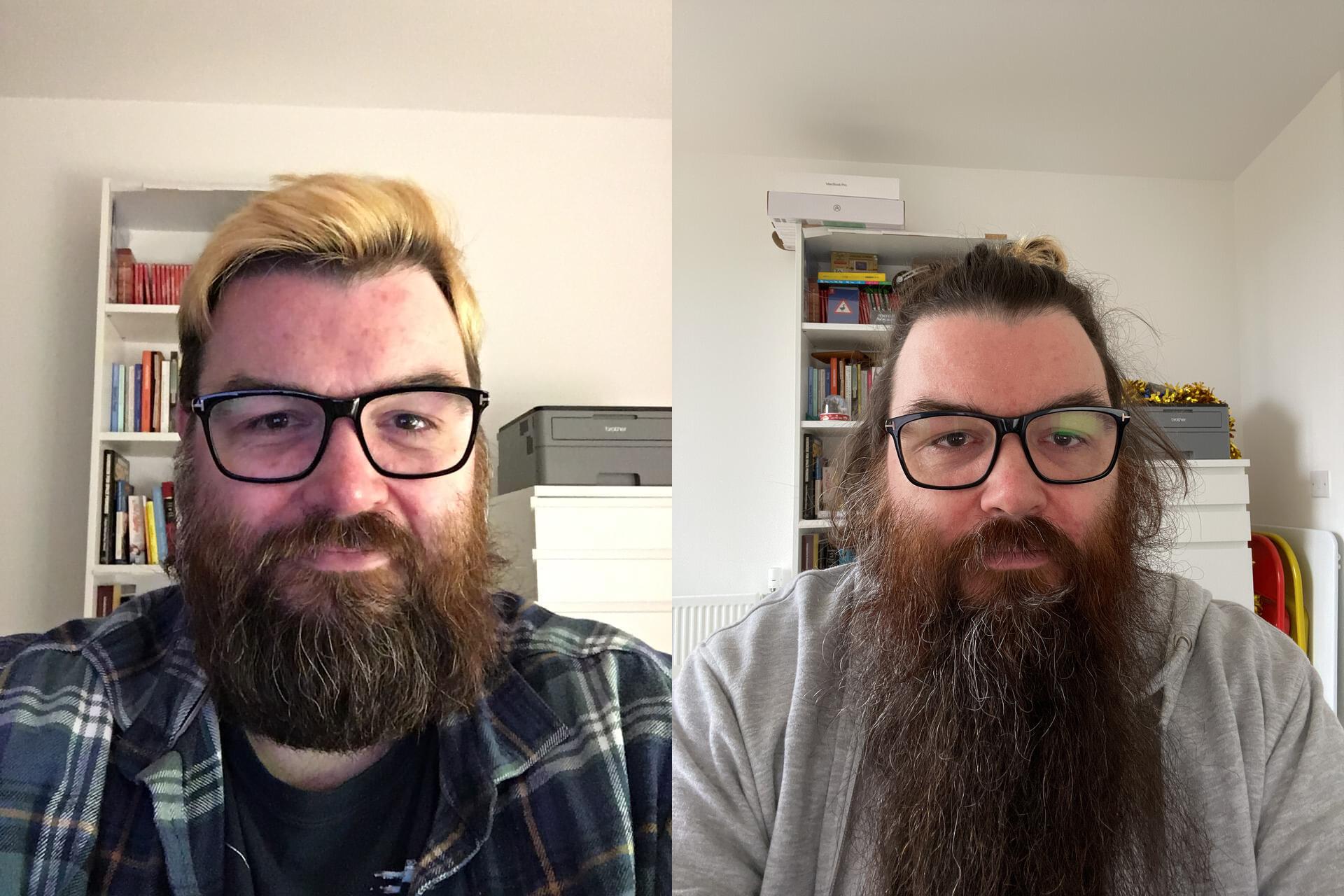 I've been working from home and avoiding almost all physical contact with people I don't live with since Friday 13th March 2020.
I thought it would be fun to let my hair grow until I was able to visit a hairdresser again.
Below is a time-lapse of that hair growth.
I finally gave up after 300 days and cut my beard.